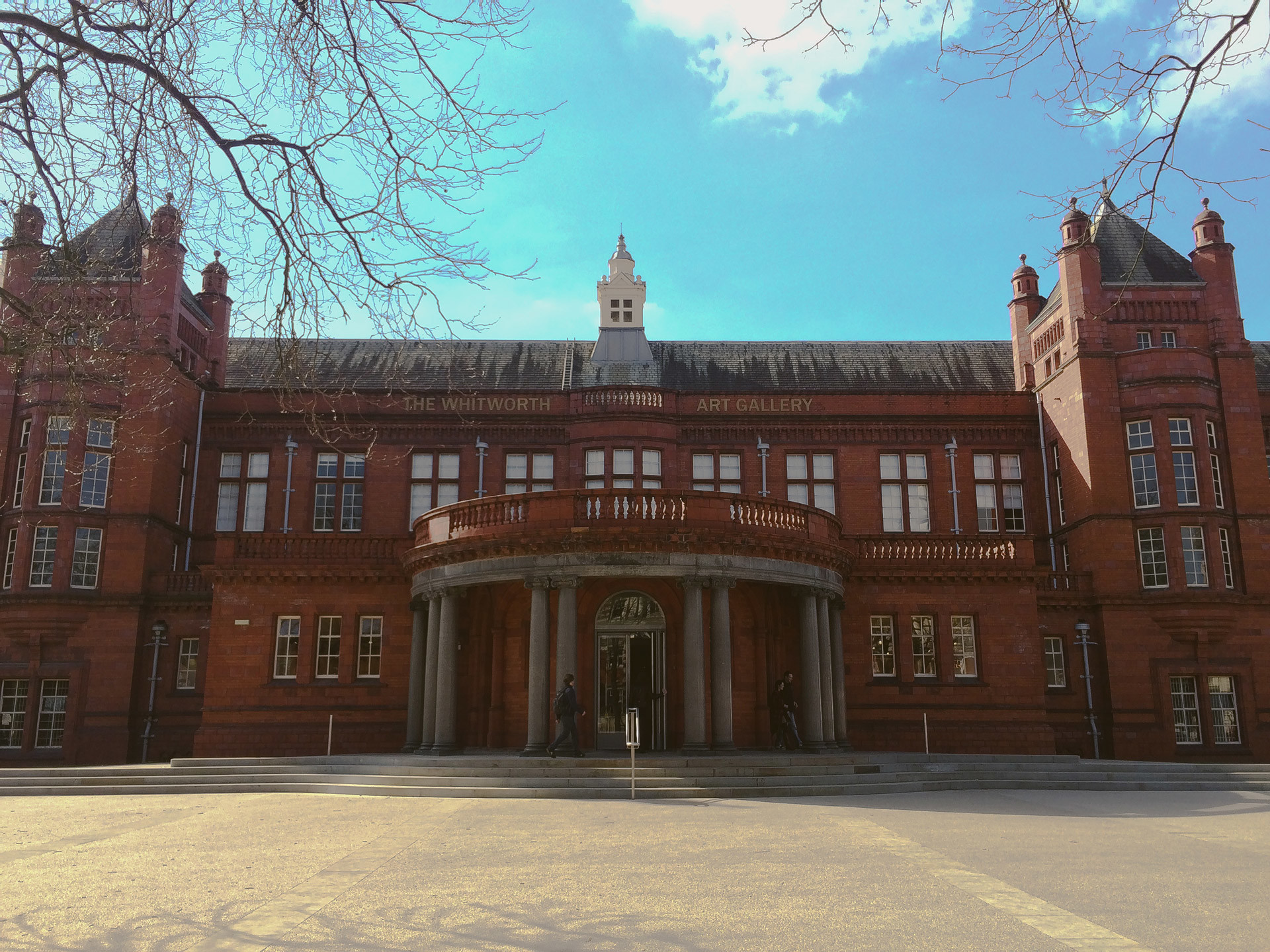 The Whitworth, Manchester's gallery in the park, has just reopened after a £15 million renovation and expansion. Having never been before I had been wanting to check it out since the re-opening, and its well worth a visit. There's good mixture of exhibitions from photography, portraits, sculpture and art, with the exhibition spaces also adding their own character to the displays.
The park location is great, especially on a sunny day like day. Whether you're inside and catching glimpses of green out side or outside where the new glass extension cantilevers into the park.
My highlights were: The 1960s: Works by Peter Blake, Bridget Riley and others reveal the riotous colour, fashion and art of the era and Cornelia Parker's solo show. Cai Guo-Qiang, Unmanned Nature looked interesting, but there was a big queue so I just poked my head round the corner for that. Also worth noting is the 'War Room', a large space lined with the left over cutting sheets from the production of memorial poppy's.