January Sale: Press, posters and emails.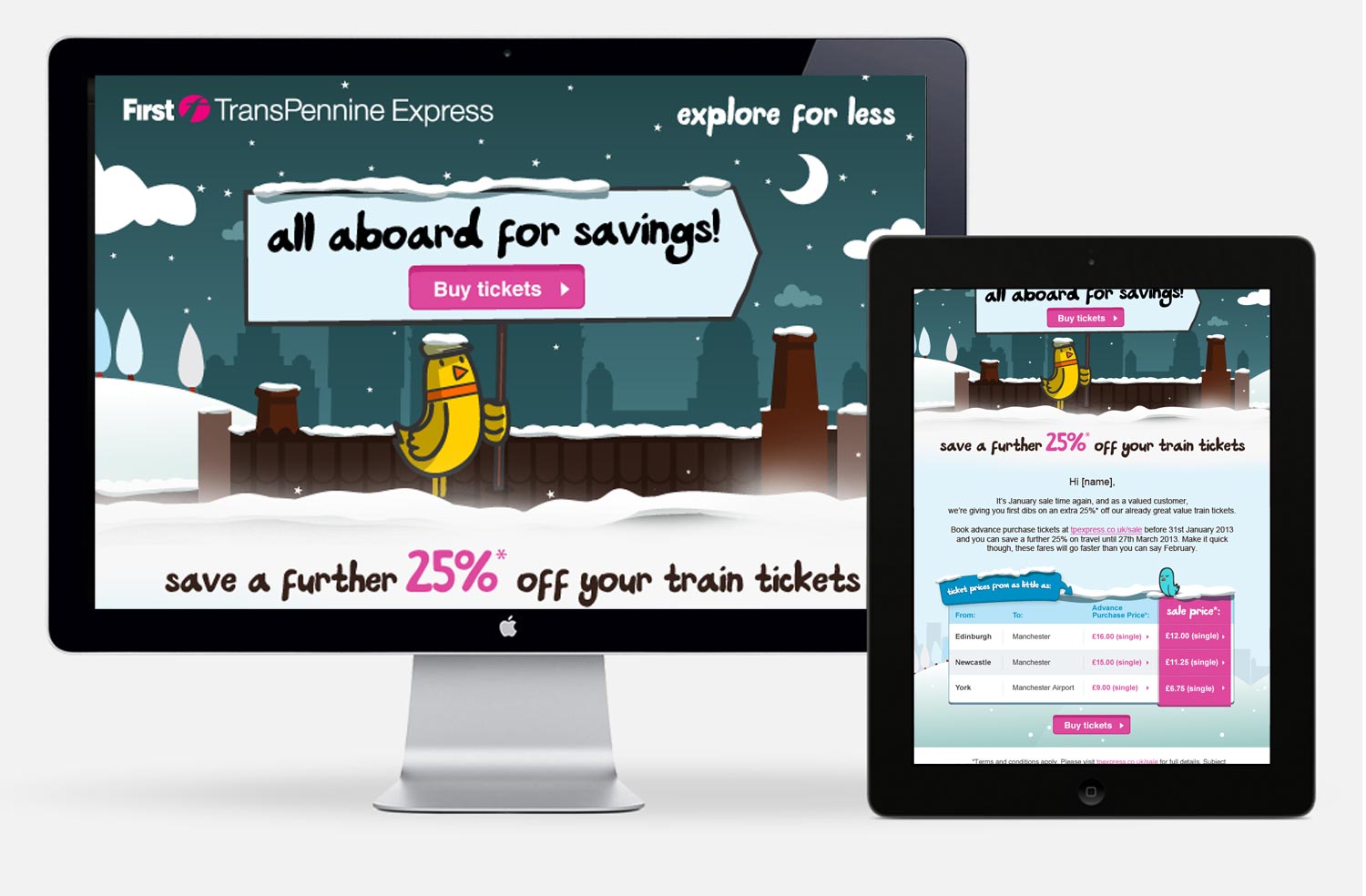 Winter Character Illustration.
Aardman created a whole suite of wonderful assets for the new campaign from TBWAManchester, however with the weather taking a turn for the worse, a new character who was a bit more prepared for the snow was needed for the tpexpress.co.uk homepage. Here's my new character: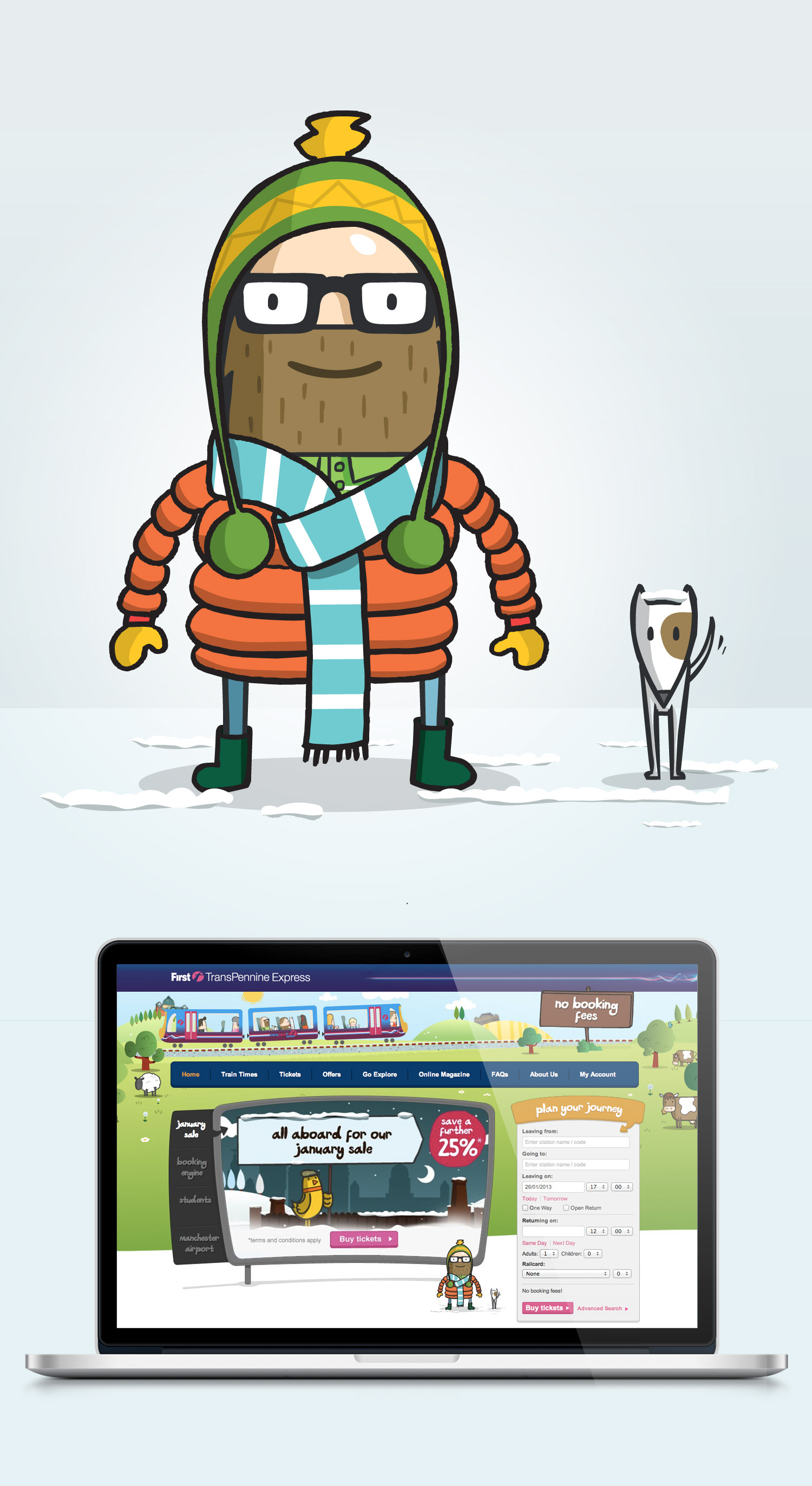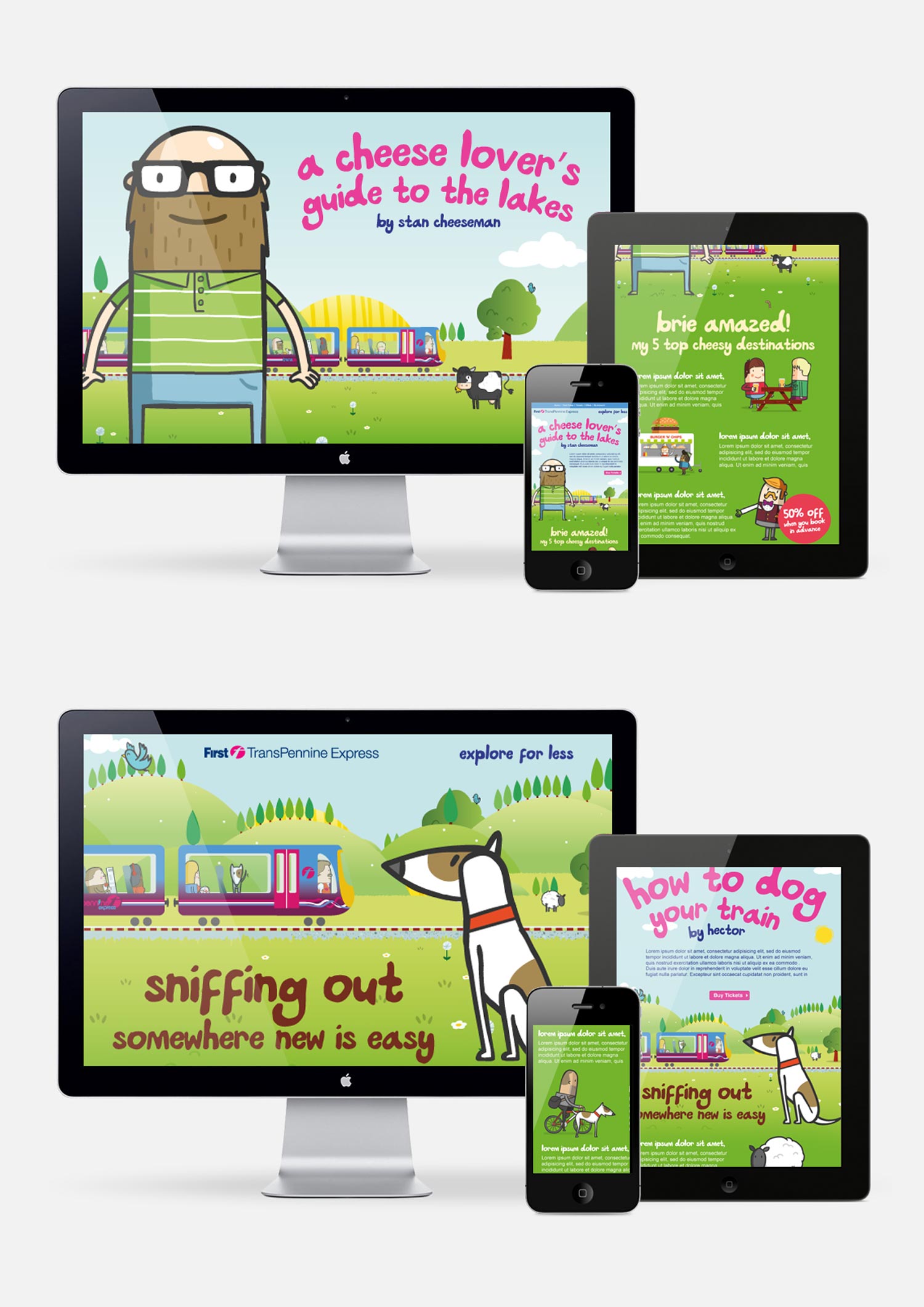 Spot Terry.
Wall mural design for the First TransPennine Express HQ. Can you find Terry?