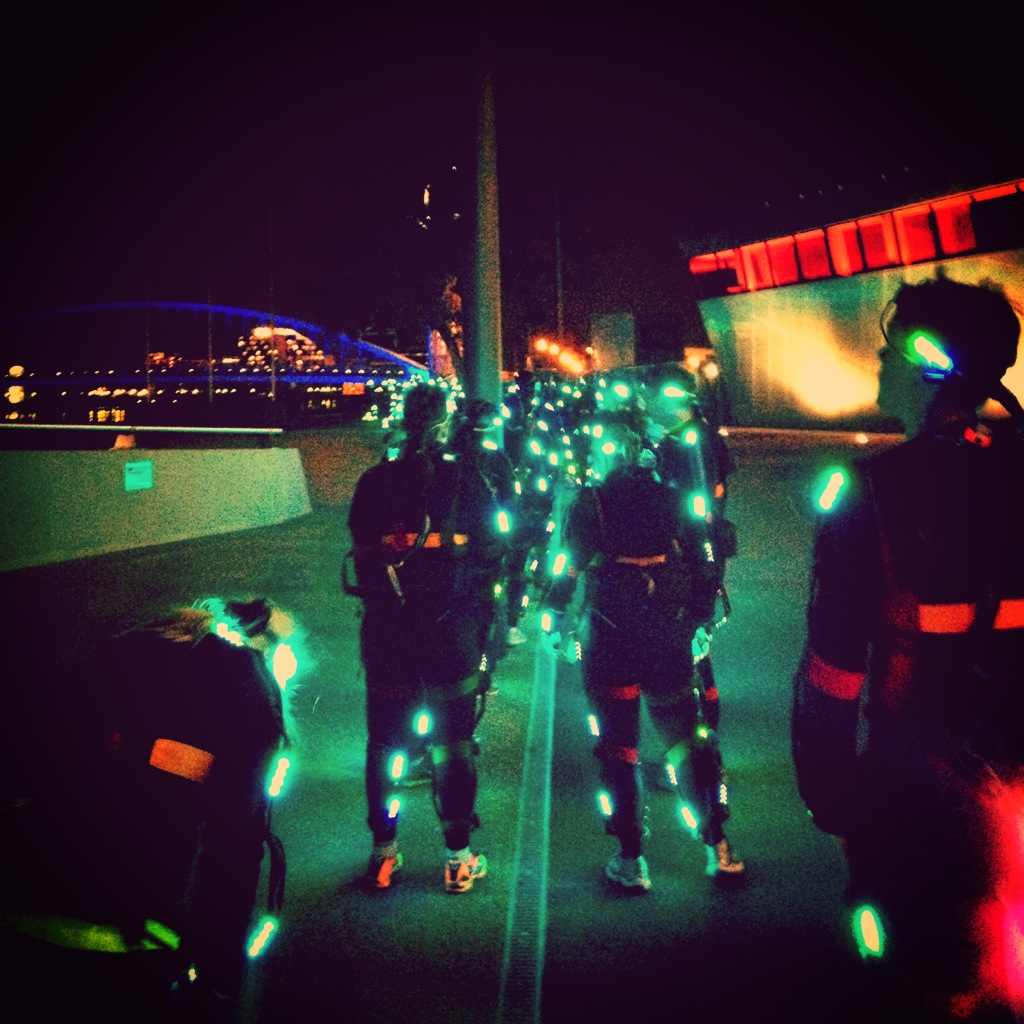 This week I was back in Salford Quays after my recent photography workshop, taking part in NVA's Speed of Light Salford.
Speed of Light was a centrepiece of the Edinburgh International Festival and recently staged an event in Yokohama Japan. The night-time work uses light, intentional movement and sound to change the way we see and feel about a chosen environment.

Speed of Light Salford features one hundred runners in specially commissioned LED light suits will create beautiful, choreographed patterns of light flowing through streets, over bridges and around public spaces and buildings. Free and non-ticketed for the watching audience, it can be seen as a piece of abstract art on the grandest scale: monumental but surprisingly quiet and reflective.
The most important part of taking part as a runner was to maintain an even gap between the participant in front and behind you especially as gaps were extended and reduced on the fly.
http://www.youtube.com/watch?v=bvYV0VUIuBo&feature=youtu.be