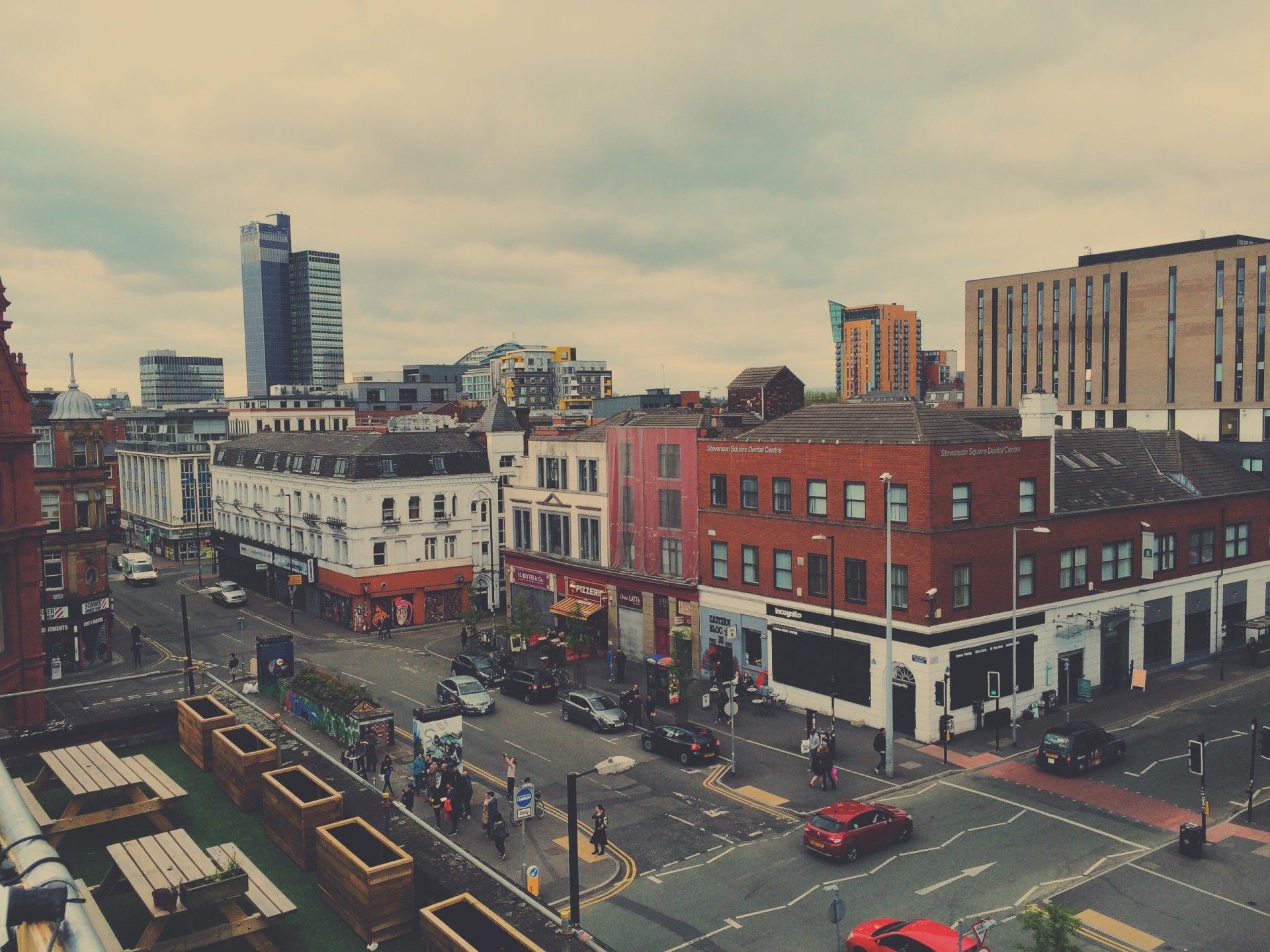 Manchester After Hours is the rainy city's take on the national, annual Museums at Night celebrations: for one night only, museums, galleries and libraries stay open late for some creative goings on - with nearly everything free to attend.
First up was the Unit X exhibition at Federation House. Unit X took over Federation House for its annual showcase of emerging talent from Manchester School of Art. Film, art, design and photography come together in exhibitions and installations throughout the building.
After a pit stop in Trof for a cheeky pint (the free bar ran out in Federatin House just as we got to the front of the queue), we bumped into the choir and brass band which were touring the Northern Quarter playing and singing to whoever was passing by.
Next stop was Fred Aldous which was hosting an evening of FREE creative collaboration including; live painting, photobooth mugshots and a Risograph zine workshop.
Up next was a visit to the roof terrace above Manchester creative agency, Music, where they were playing a few tunes whilst offering up good views back over Stevenson Square and the Northern Quarter.
A crowd gathering around the brass band below.
It was getting cold now, so we headed down to Ply below for a little break and to kill some time before heading over to the NCP car park in the centre of the Northern Quarter for our final event of the evening.
A-top of the NCP multi-storey car park on Church Street, musicians, choirs, street performers and brass bands deliver a pumping finale to the Northern Quarter's proceedings. As the pictures and videos below show, it was a great way to end the evening with everyone getting involved in the carnival atmosphere.