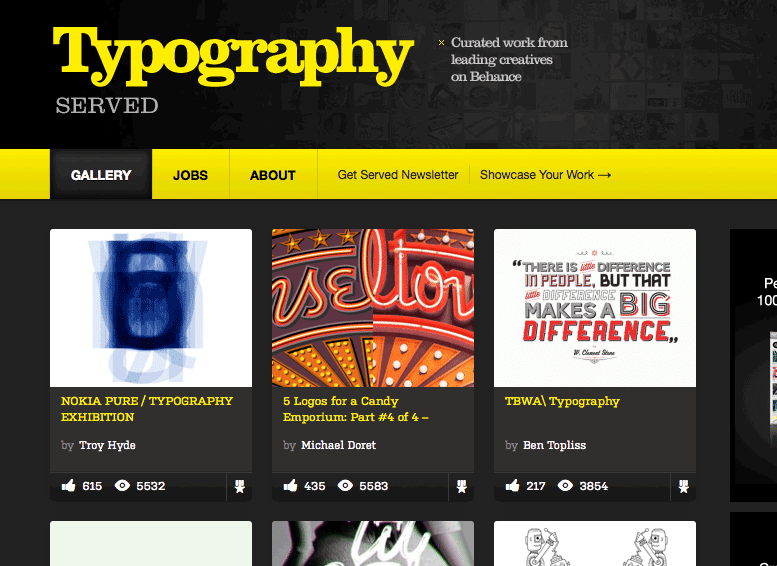 Back in February, I was lucky enough to have some work featured on the front page of the curated type gallery on Behance, Typography Served.
Since then I've had a load of new followers, appreciations and views which has been amazing. Its funny how big a difference a tiny amount of exposure has done for my stats. I used to barely get a single view to my profile and 6 weeks on I'm still getting at least 40 every day. It is also interesting to see how the traffic flows throughout a week, with the obvious low points over the weekends, and then building up gradually throughout the week.
Check out the work.

You can follow me on behance, and thanks if you already do.