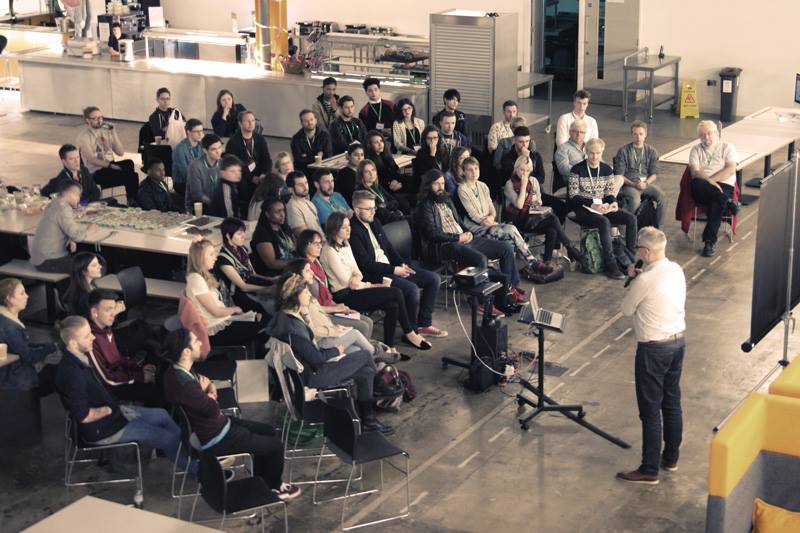 Behance Portfolio Review week, is global event happening in hundreds of towns and cities across the world organised on behalf of the online portfolio service now owned by Adobe. Last night was the Manchester event, and Jonny Evans at Degree53, who was hosting the night was good enough to ask me to help out and take one of the feedback sessions.
The night started off with a talk from Brendan Dawes, which took us through his work and general search for serendipity (and chaos). Brendan's work has been featured in numerous journals including idN, Creative Review, MacUser, Computer Arts, Create, Wired, Eye, The Guardian, The Times, Communications Arts and was interviewed by Computer Arts in December 2008 for their "Design Icon" series.
The whole group then split into groups 8 or 9 groups for the portfolio reviews. I lead one group, and it was an enjoyable experience. I was impressed with some of the work on display and it was great to meet so many people passionate about design, illustration and photography.
I would like to say a big thanks to Jonny at Degree53 for taking the time to organise the event. Hope you don't mind but I've also pinched some of your photos from the night.
For more photos check out the Degree53 facebook page.
Follow Manchester Behance Reviews on Twitter: @BeReviewsManc
Table Hosts:
Mark Stringer, Managing Director at Ahoy Digital (@ahoymark)
David Newton, Creative Director at Ahoy Digital (@LetsNotPretend_)
Simon Vaughan, Exec Creative Director at Amaze (@amazeltd)
Paul Normington, Art Director at Amaze (@Norm_ski)
Jade Sahota, Head of Design at Degree 53 (@jadie0503)
Tash Willcocks, Programme Manager at Hyper Island (@tashwillcocks)
Michael Watson, Creative Director at Project Simply (@projectsimply)
Speaker - Brendan Dawes (@brendandawes)
Host – Jonny Evans (@jonnylikes2rant)